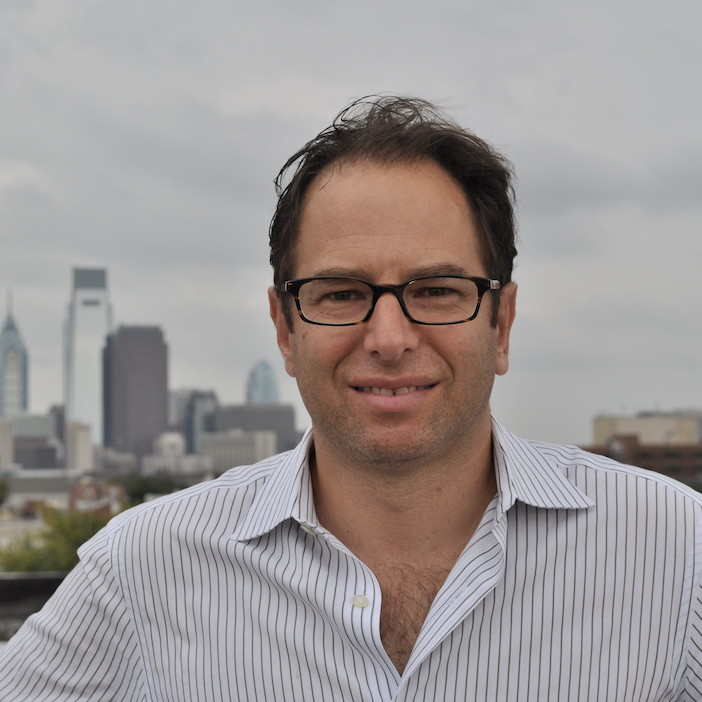 Jonathan Weiss
President
Jonathan started Equinox over 20 years ago with his tool belt and some one-page leases from the back of a land lording book.  Since that time, he has built Equinox into a fully integrated real estate development, property management, general contracting and property maintenance company.   He is passionate about how cities grow and evolve and feels lucky to work with the built environment as Philadelphia is going through its current renaissance.  He is also extremely proud to follow in the footsteps of his father and grandfather who were also Philadelphia entrepreneurs.
Jonathan was also a founder of Tree House Books, a non-profit literacy center in North Philadelphia, and recently co-chaired the Impact Development Council at the Urban Land Institute.   Jonathan holds a BA degree from Amherst College and an MS from The University of Pennsylvania.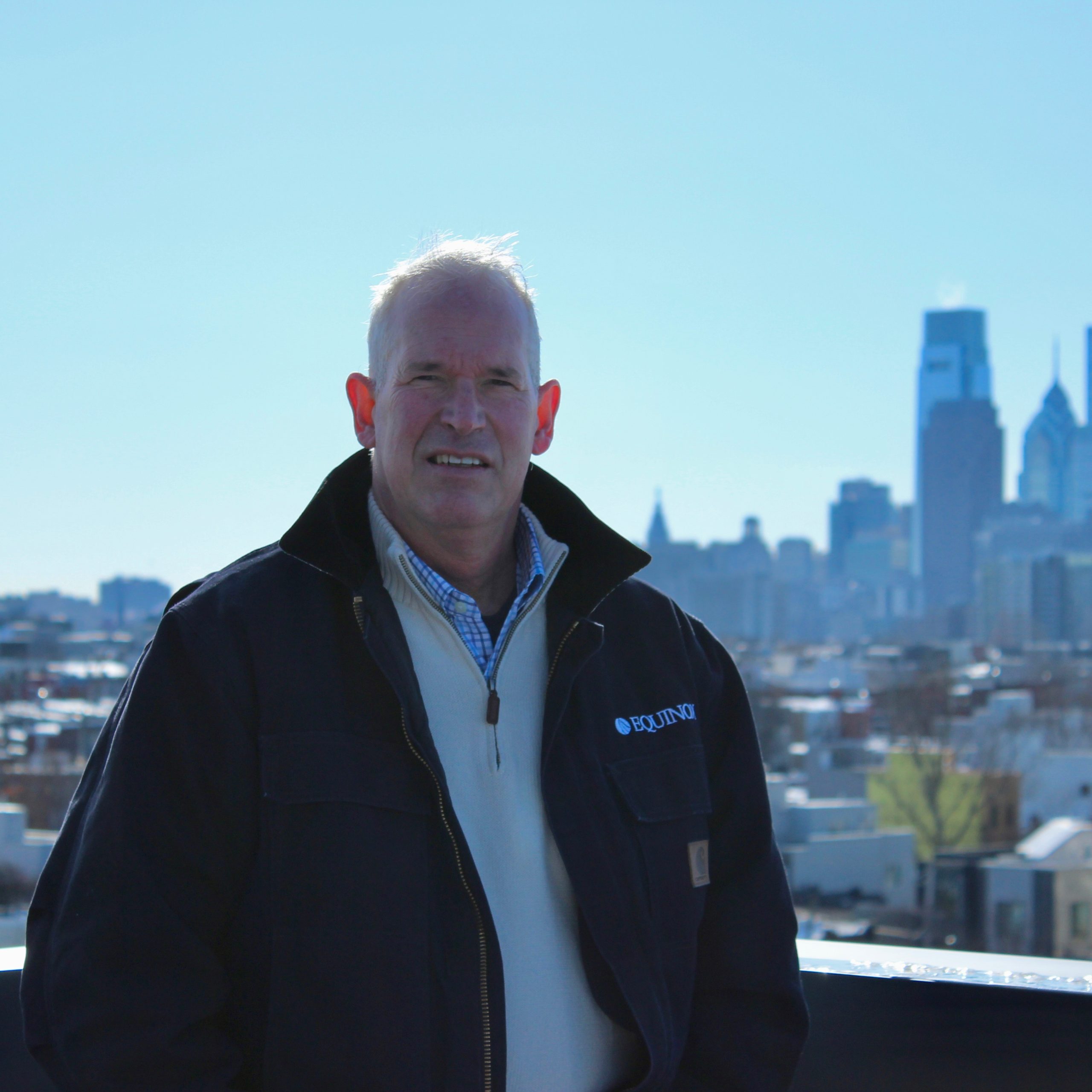 Gregory Hallquist
Sr. VP of Development & Construction
Greg started his career as an engineer and project manager working on the design and construction of large pharmaceutical, high technology, and institutional projects. He learned and embraced the fundamentals of project execution at an early age and employs them in all the work he undertakes. As his career matured, Greg fell in love with the development process and has been involved in or lead the development effort on multi-residential, hospitality, high technology, and mixed-use markets.
As the Senior VP of Development & Construction at Equinox MC, Greg is responsible for guiding his team to lead projects through conception, feasibility analyses, pre-development, pre-construction, and construction. He sees to it that each project is organized and driven to meet or exceed our client's expectations. Greg has been in the industry for over 40 years and has developed a strong passion for the built environment. He graduated Cum Laude and holds a BS of Electrical Engineering from Villanova University.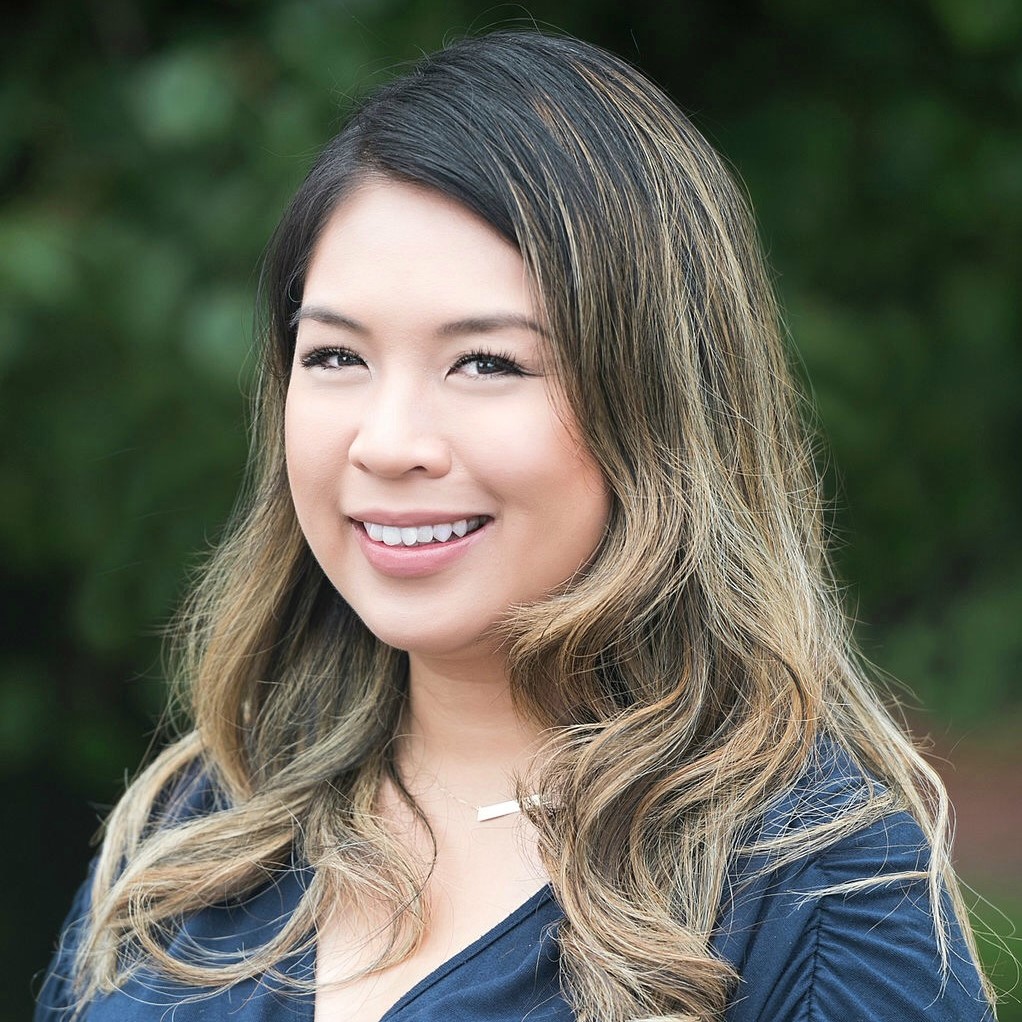 Star Little
VP Property Management & Sales
Star has been a part of the Equinox team since 2008.  She oversees the property management and sales departments of Equinox where she has lead the successful launch of multiple developments.  She loves everything about real estate, and is especially passionate about how real estate can transform communities and lives.
When she's not working on another renovation project, Star enjoys spending time with her husband, the Golf Pro, and their three children.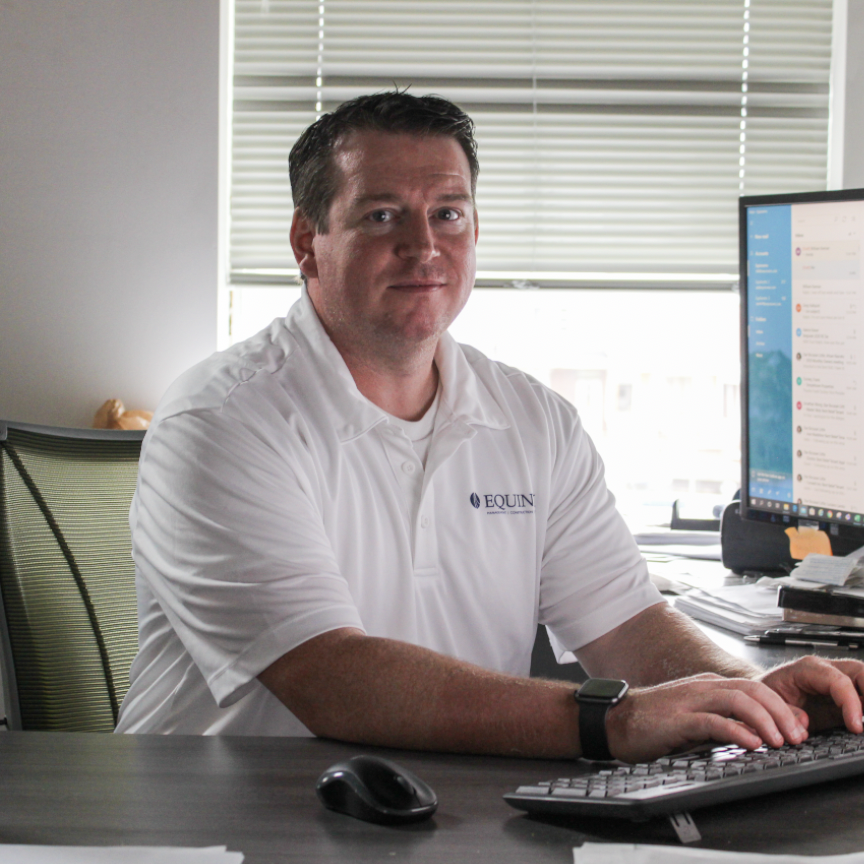 Ralph Lalli
VP Finance
Ralph is the person in charge of all the finances here at Equinox – from construction draws to property accounting to quarterly reporting to day-to-day operations. Ralph graduated from York College with both a B.S and an MBA in accounting and finance and has been in the business for 15+ years. He started his career as an accountant and later was the regional VP of accounting at a commercial real estate group before joining Equinox.  Ralph is also an avid hockey player and fan.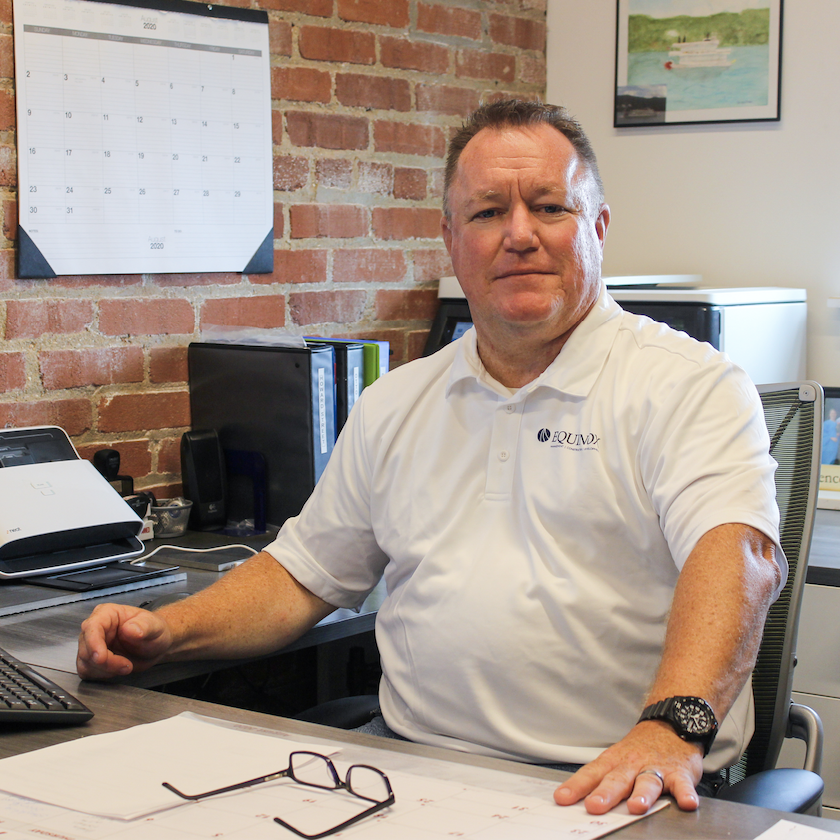 Bill Rullo
Director of Procurement
Bill is our Director of Procurement, and has been managing people, projects, and resources in government and the private sector for more than 35 years. He wears multiple hats at Equinox, with a range of responsibilities including procurement, sourcing, contracts, and long-range planning. He is responsible for the development and management of our strategic alliances with subcontractors and suppliers.
In his off time, Bill can be found tooling around the country in his RV with his partner in life, Karen, and their kids or at home rooting for Philadelphia's sports teams. Little known fact: Bill is a certified ASA/USA umpire; in his tenth year, averaging 100 games a year behind the plate.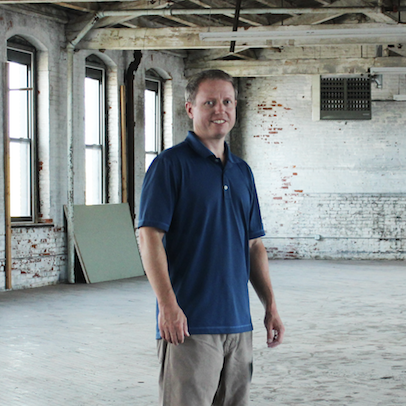 Pete Hartenstine
Project Manager
Pete is one of our project managers and comes to us with over 13 years in the construction industry. He has been involved in projects as large $100MM and has lead projects as large as $35MM. His background in estimating and project controls as well as his insights into project scope and constructability are especially valuable in the pre-construction phase of our projects. Pete graduated from Drexel University with a BS in Civil Engineering with a Project Management focus. As a local resident, he is passionate about his neighborhood and his community. Pete is a big sports fan, loves watching baseball and traveling with his wife.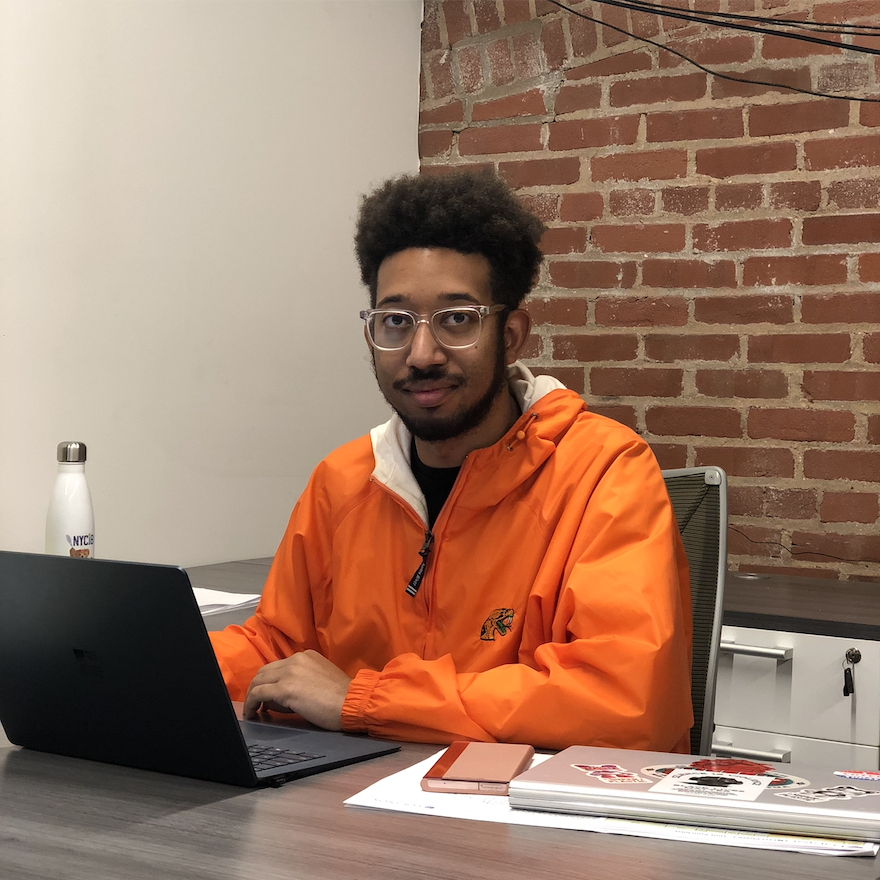 Jeffrey Smiley
Project Manager
Jeff is a project manager for Equinox. He has been in the multi-family and mixed-use space for just over 12 years, all in Class A projects. That experience includes many years in property operations and marketing, design, construction, and post-delivery. He has degrees in Civil Engineering (BS), Architecture (BS of Arch Studies), and Interior Design (MFA). He is diligently working on the continuous improvement of our overall quality control and warranty processes. He loves college football, culinary adventurism, fashion, and nearly all things Star Wars and has two standard poodles named King Cooper Reese and Sir Curly Jefferson.
Octavian Tita
Project Engineer
Octavian is a Project Engineer and performs several functions at Equinox, including managing the field operations or the document and project controls of a project.  Whether managing the submittals, RFI's, field supervision, or cost tracking for his projects, Octavian strives for excellence and continuous improvement.
Gary Homanick
Project Engineer
Info coming soon!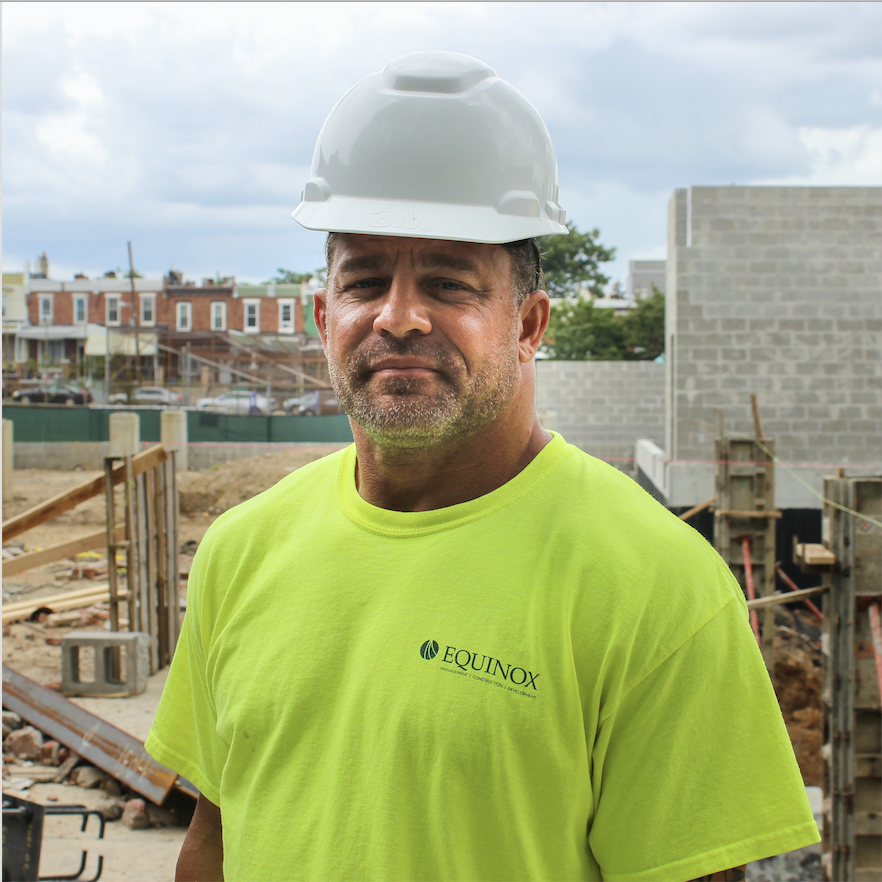 Scott Richards
Superintendent
As a superintendent at Equinox, Scott manages all subcontractors onsite, schedules inspections and troubleshoots issues that arise during the building process to make sure that the project runs smoothly. Being a former tradesman, he is passionate about installation techniques and quality control. Scott has been in the industry for over 27 years and has worked all over the United States. Outside of Equinox, he enjoys physical fitness, sports, and family.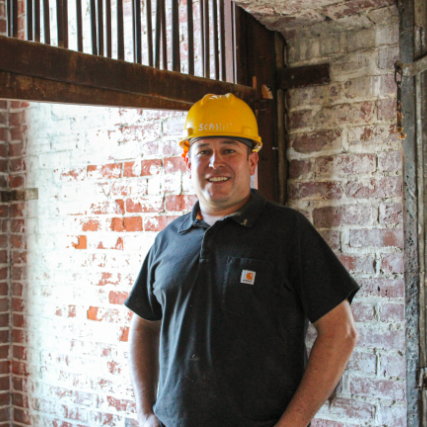 Michael Scahill
Superintendant
Michael is a superintendent for Equinox and has been in the industry for over 22 years. He started out in a cabinet shop in high school and developed an attention to detail that follows him to this day. Michael is diligent in driving the project schedule and quality goals and leaves no stone unturned when it comes to exceeding expectations. His leadership of our safety program is no exception. Outside of Equinox, he is an avid golfer, and he also loves spending time modifying his diesel trucks.
Jim Lapent
Superintendent
Jim is a Superintendent and comes to Equinox with years of experience managing the field operations of a project.  He manages his team of subcontractors and suppliers to ensure that they meet our schedule and our quality expectations.  He also coordinates site logistics, interface with city agencies and utilities, neighbor relations, and of course ensuring that we meet our clients' expectations.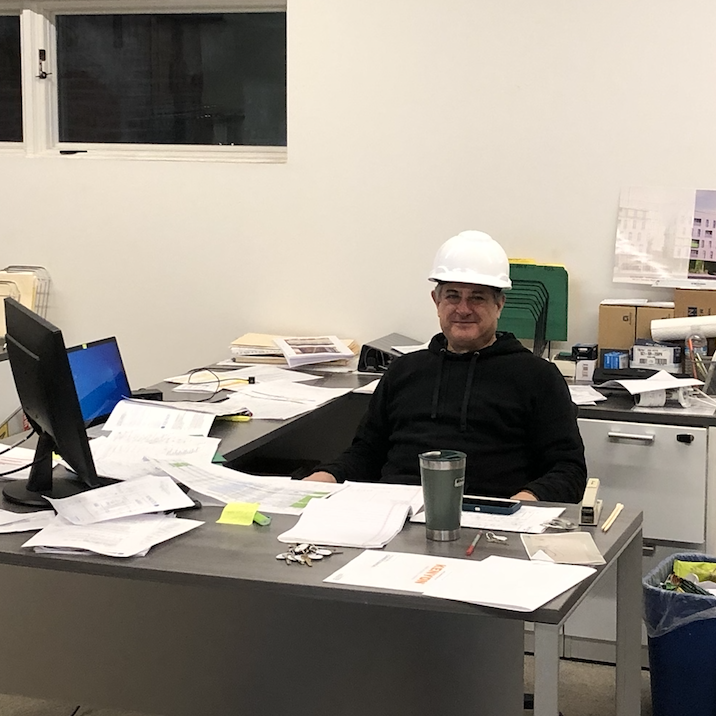 Larry Kaufman
Warranty Manager
Larry is our Quality Control Manager, and diligently ensures that our projects meet or exceed our client's quality objectives.  His attention to detail and persistence are evident as he walks the projects at various stages of construction to check that our subcontractors are following the drawings and specifications as they perform their work.  Larry also manages our warranty program.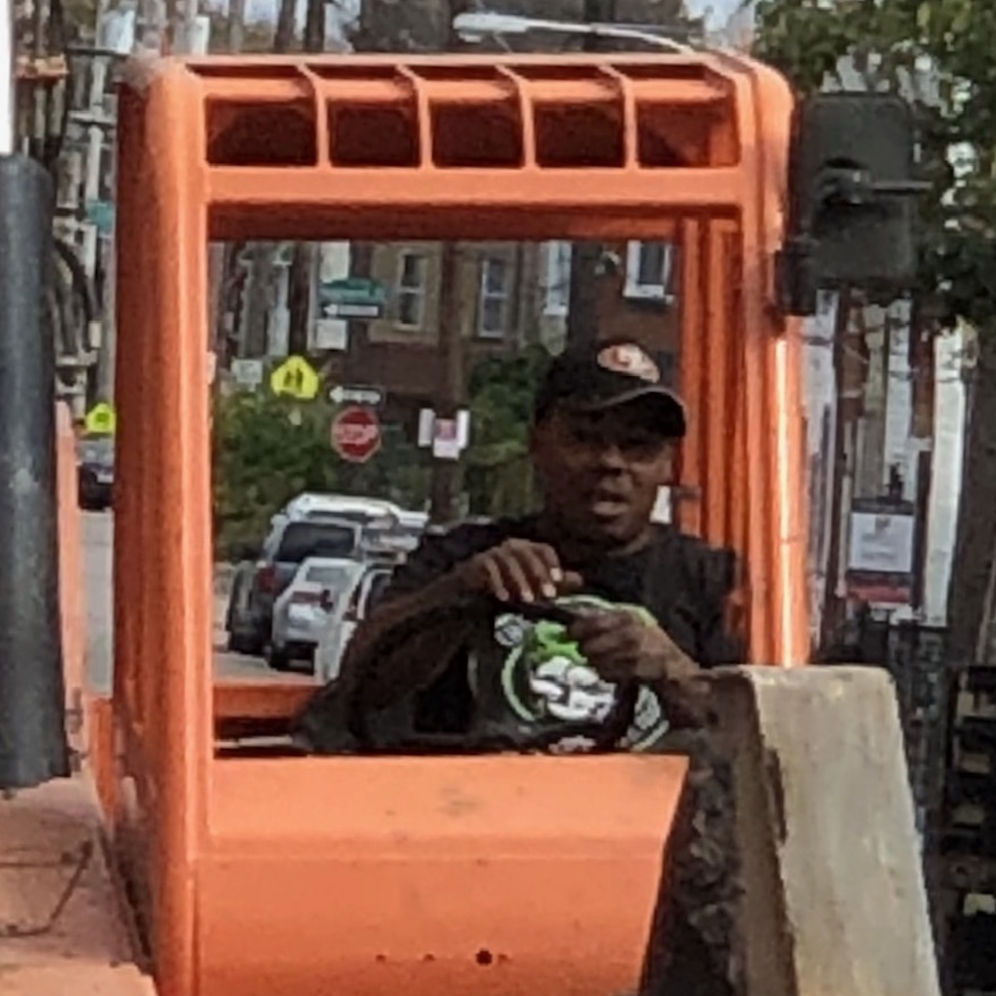 Karim Rashid
Site Steward
Karim is our Site Steward, and is responsible for security, safety, soil and erosion control, and cleanliness of all our active construction and development sites. Karim carefully manages his team to accomplish this amidst a demanding schedule. This has been especially challenging during COVID, but Karim has risen to the challenge. In his free time, Karim loves sports, working out and spending time with his daughter.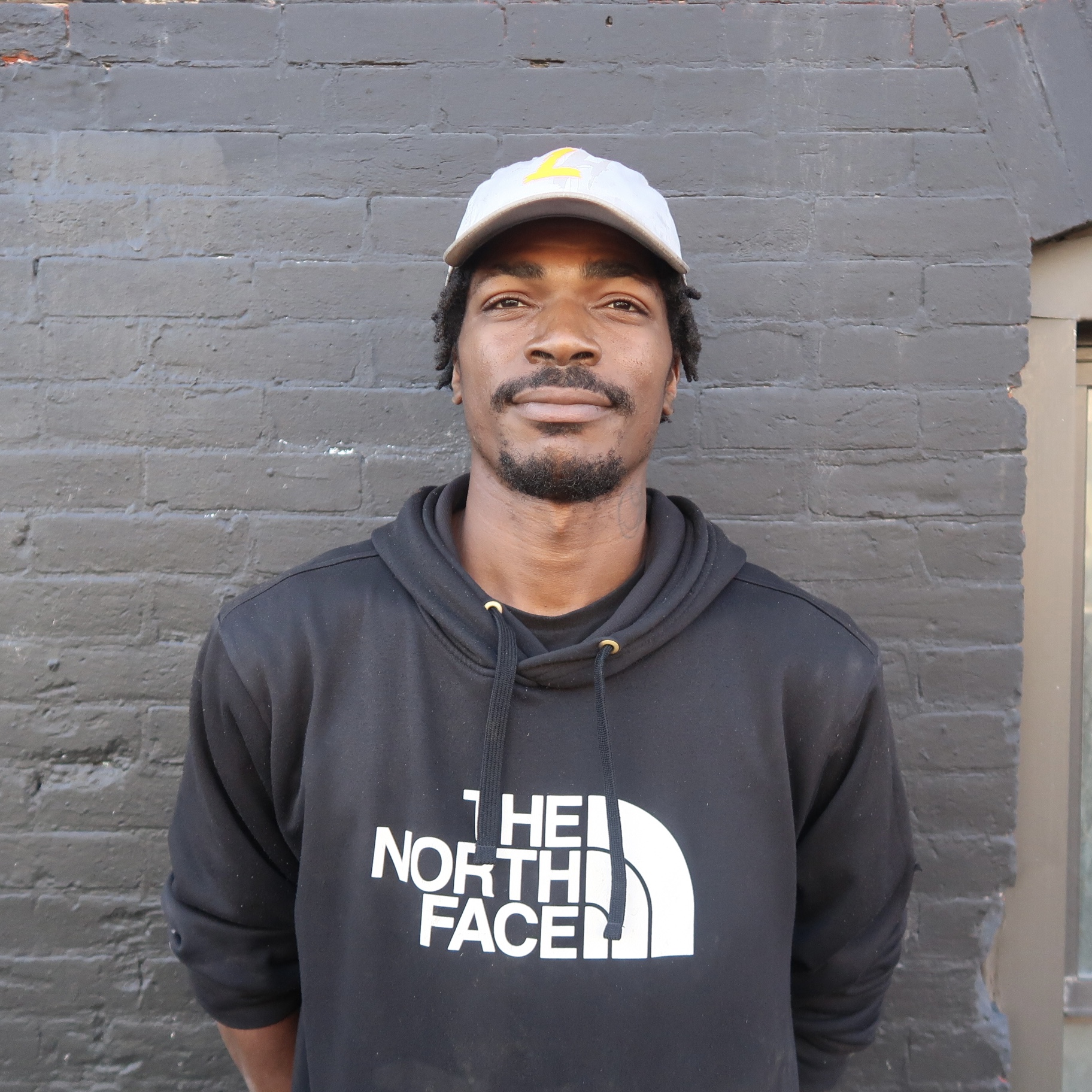 Maurice Foxworth
Laborer
Maurice is part of our construction labor and site management team.  He is diligent and excited about his work.  He loves being a part of a project from beginning to end and getting to see it go from drawings to a complete building where people live. Many people don't know, but Maurice also likes sewing and knitting in his free time.
Jibreel Williams
Laborer
Info coming soon!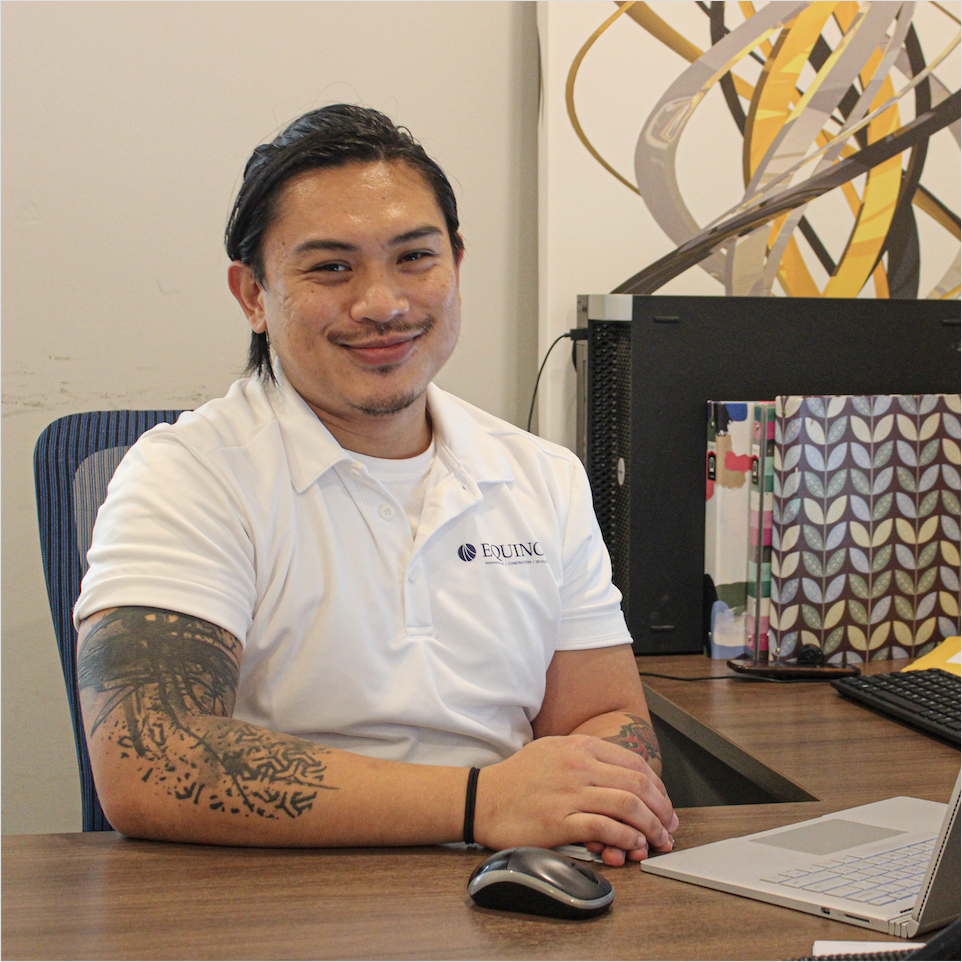 Colwin Bocasan
Property Manager
As a Property Manager, he helps prospective residents find the right apartment to call home. A resident of Philadelphia for almost 10 years Colwin is committed to this city and growing a community. I've also worked in local restaurants, farmer's markets in and around the city getting to know, and working with all kinds of people. I'm a food and bar guide to the city, tell me what kind of cuisine and vibe you're looking for and I can give you the perfect recommendation.
Morgan Coacher
Property Manager
More info coming soon!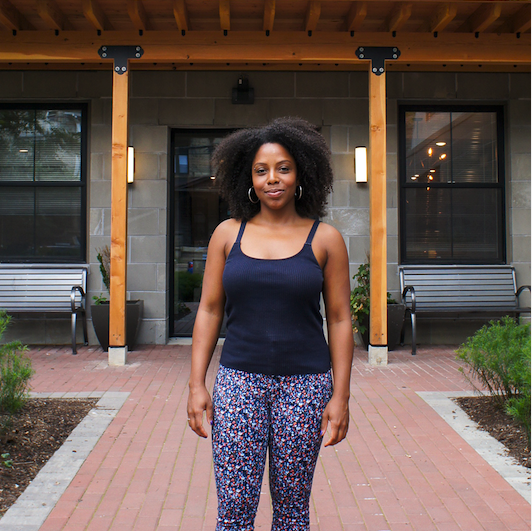 Chali Cooke
Leasing Associate
As a leasing agent, Chali is in charge of corresponding with current and potential clients, helping lease apartments, and giving tours of available apartments and spaces. Outside of Equinox, Chali is a theatre actor, voice actor, TV Actor who has been active in theatre in Philly for the past 5 years.
Fun fact: Chali and Colwin previously worked together in the restaurant industry so she enjoys getting the chance to work with him again!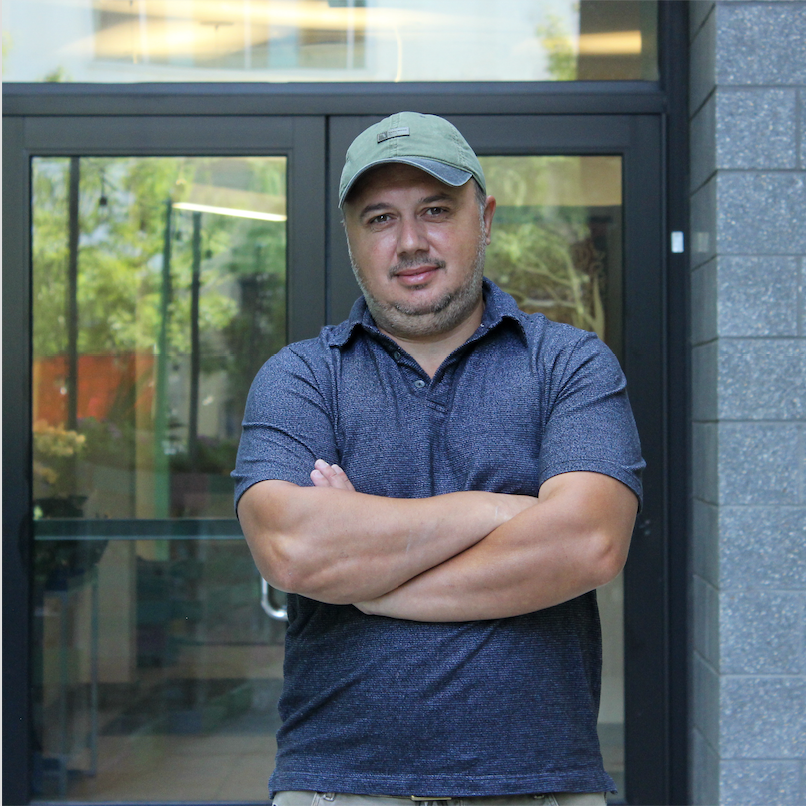 Viktor Stefanovych
Lead Maintenance Tech
As a lead maintenance tech, Viktor leads our growing facilities team in the Property Management department.  Viktor is passionate about what he does and loves when everyone is satisfied with their maintenance needs. Outside of Equinox, Viktor loves spending time with his wife and 2 kids and going to the beach with them as well as fishing and hunting.
Sasha Vochits
Senior Maintenance Technician
We like to think of Sasha as a human Swiss Army Knife.   There is almost nothing he can't build or fix.  Sasha is a senior maintenance technician and rotates between our new construction, warranty, and property maintenance departments.   Sasha has been with Equinox for over 15 years and we are so grateful to have him.   On warm summer weekends, Sasha can be found jet skiing with his family.
Igor Antonuk
Maintenance Tech
As a maintenance tech, Igor helps all residents with loose ends that need to be tied up. Igor enjoys learning about different trades and working on various property management projects including routine maintenance requests, turnovers, and capital improvement projects.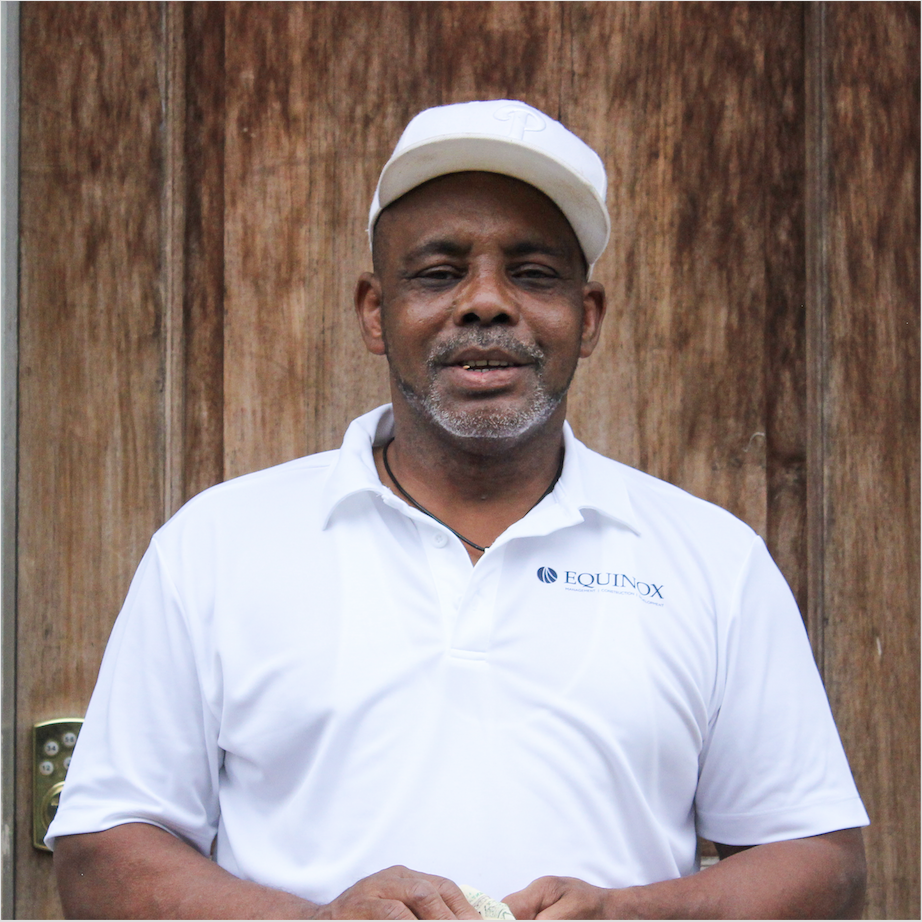 Curtis Watts
Custodian/ Mason
Curtis is a man of many talents – he helps out with property maintenance, masonry, custodial work, painting, and many other tasks at our  Templetown properties. Curtis is a very important part of Equinox and has been with the company for over 19 years. Outside of Equinox, Curtis loves spending quality time with family and friends and watching sports.